CYS' very first in person summit of this scale saw 897 registrations across 3 full days of activities spanning YouthxIndustry, YouthxForum and YouthxWorkshops. 
The first half of 2023 saw huge shifts in the tech landscape, with mass layoffs in big tech bringing waves of uncertainty and anxiety to youths concerned about the outlook of their future in tech. Themed "Defining Our Digital Narrative, Together ", CYSummit 2023 sought to dispel these fears by providing youths with a platform to learn about opportunities available to them, to equip themselves with the skills needed to harness these opportunities, as well as to empower and inspire them to take charge of their careers and the future direction of the tech industry. 
CYSummit 2023:
Celebrated all youth in tech

Enabled youths to explore opportunities in tech for career development

Enabled youths to forge meaningful connections with industry experts & peers, both locally and globally

Allowed for knowledge exchanges between youth and industry players to support their personal career development in the tech industry 

Inspired youths to find their "why"

Exposed youths to varying areas of today's tech industry
CYSummit 2023 gave youths exposure to a range of tech and tech adjacent sectors through personal networking and mentorship, insightful panel discussions, as well as engaging, hands on workshops. 
Towards Supporting Employment and Opportunities in Tech
CYS' long standing practice is to directly engage with the student bodies across IHLs. This means that CYS works directly with the elected student representative of each school to understand ground sentiments, issues and needs. We realise that there are situations and concerns that may sometimes require faculty intervention.
Hence, nine MOUs were signed with the sole purpose of galvanising support from the academic faculties of each individual IHL. This includes: SP, TP, NYP, RP, NP, SIT, NTU, PSB, ITE. These MOUs, together with the MOU CYS signed with the Singapore University of Technology and Design (SUTD) in August 2021, signifies the consolidation of support by CYS across IHLs at the faculty level, to better curate opportunities for our youths, and to better address their needs.
CYS also works closely with partners like NCS Group to nurture and prepare youths for the future. NCS Group has some of the most comprehensive
early talent programmes
in the industry currently and is also one of CYS' Silver Sustainable Partners.
Through the showcase of our partnership with NCS Group as well as our official consolidation of support across IHLs in Singapore, CYS hopes to renew the public narrative and sentiment among youths about the tech sector.
Creating New Opportunities in Tech Adjacent Sectors
CYS recognises that there exists a significant number of youths who are in tech adjacent fields like business, law, medicine, accounting, marketing, etc. who are equally interested and passionate about tech and how it can change our lives in the future.

Hence CYS entered into a Memorandum of Understanding (MOU) with Drew & Napier to signify CYS' first official partnership to co-develop multi-disciplinary specialists with relevant industry partners.

This MOU entails CYS attracting legal talents, interested in technology, to participate in training-cum-internships with Drew & Napier to further the following objectives:
A. Nurturing legal professionals skilled in information technology in Singapore and ensuring a skilled cyber workforce that includes legal professionals;
B. Uplifting tech-adjacent fields while advocating for multi-disciplinary youth development amongst law students, as well as enhancing their knowledge and skills outside of formal academic pursuits;
C. Increasing partnership opportunities with tertiary institutions and universities to increase awareness of legal issues arising in the cybersecurity and technology space; and
D. Working with students to find effective solutions to legal issues arising from the cybersecurity and technology space.

The signing of the MOU is witnessed by Ms Rahayu Mahzam, Senior Parliamentary Secretary for Law.

CYS is starting with the legal industry and intends to branch out and seek potential partners from other tech-adjacent disciplines, keen to co-develop future-ready, multi-disciplinary future professionals.
Discovering Passions
CYS and Exabytes also entered into a MOU and agreed to collaborate in co-creating opportunities to support youths in discovering their passions and interests in technology, developing their technological skills, and maturing an active and interconnected digital youth community. Both organisations will explore potential ideas, initiatives and programmes to reach this goal. Furthermore, both organisations will continue to develop and enhance the Digitalise Singapore (DS) programme to further nurture Singaporean youths-in-tech on their digitalization journey towards our Digital Future for Singapore.
Fortifying National Resilience Through Tech
CYS previously committed during our relaunch ceremony in March 2022, to prioritise all national security and resiliency initiatives for the next 2 years.
The memorandum of understanding signed between CYS and the Digital and Intelligence Service at CYSummit 2023 serves to officially recognise our commitment to national security and resiliency. Since March 2022, CYS has embarked on several initiatives in partnership with the DIS to further our objectives to rally young people together to support national defence. For example, in partnership with the DIS, CYS organised a youth learning journey for 50 youths to the national Critical Information infrastructure Defence Exercise (CiDEX). Both DIS and CYS also organised a youth learning journey / workshop for youths to Stagmont Camp. At the CYSummit 2023, DIS supported CYS by organising a workshop in line with The Sentinel Programme, announced early this year. The MOU seeks to officiate the first official partnership between CYS and the Singapore Government. This formally recognises CYS' role to uplift the development of our digital landscape, to empower youths to participate in fortifying our national defence.
YouthXWorkshops:  Designed to help young people gain valuable knowledge and skills in the tech industry, these sessions will offer bite-sized knowledge and tips to increase exposure to the latest developments in the field.
YouthXIndustry:  A career development festival brought together young people and industry professionals, fostering a nurturing environment through "speed-mentorship". Here, participants had the opportunity to showcase their CVs and resumes to participating organisations and received mentorship and guidance on areas for improvement.
YouthXForum: A series of panel discussions covering a variety of topics including Web 3.0, Blockchain, Metaverse, and Artificial Intelligence. This key activity aims to facilitate youth-led conversations about technology, Singapore, and the future, urging the youths to engage in thought-provoking discussions and learn from industry experts and young leaders in the tech community.
Thoughts on CYSummit 2023
Marcus Tan
19
Nanyang Polytechnic
CYSummit 2023 really helped youth to discover and learn more about the tech industry, as well as created a space for youth to mingle with one another and be connected to experts in the industry.
James
17
River Valley High
I was part of the cloud and cybersecurity workshop, and it was a really enriching experience because I got to learn from industry professionals, how to plan my career ahead of time, and I can take after such mentors in planning my own career in tech. I learnt a lot.
I found it very valuable to be able to get advice for mentors who have been in the field for quite some time, there is a lot that can be learned from them and applied into our journeys as well. I recommend more youths to come for future iterations of CYSummit to network and gain insight into companies and opportunities available.
Snippets From CYSummit 2023
YouthxForum Panelists & Moderators
Lance Foo
Senior Director, Talent Acquisition, NCS
Desmond Choo
Assistant Secretary-General, National Trades Union Congress; Mayor of North East District; Member of Parliament for Tampines GRC
Carmen Lim
PSB Academy Alumni; Knit Technologies Technical Desk Manager, Security Engineer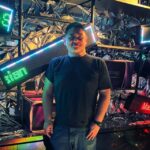 Aaron Ang
Chief Executive, Cyber Youth Collective
Koh Sze Liat
VP / Head, Cybersecurity System, Cyber, ST Engineering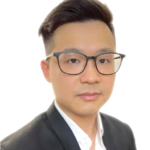 Jacky Lim
Assistant Principal Engineer, Cybersecurity Systems, Cyber, ST Engineering
Esther Gloria Dawes
Assistant Principal Engineer, Group Engineering Centre, Cyber, ST Engineering
Dr Amelia Tan Pei Yu
Senior Manager, Cybersecurity Products, Cyber, ST Engineering
Murari Kalyanaramani
Chief Information Security Officer, Singapore UOB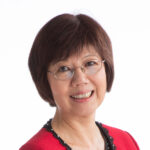 Annie Koh
Professor Emeritus of Finance (Practice)
Senior Advisor, Business Families Institute
Singapore Management University
Magdalene Loh
Senior Vice President, Head of Innovation, Prudential
Elizabeth Tan
Deputy Chief Executive (Partnerships), Cyber Youth Collective; Digital Business Analyst, GovTech
Rahayu Mahzam
Senior Parliamentary Secretary, Ministry of Health and Ministry of Law
Rakesh Kirpalani
Director, Dispute Resolution & Information Technology, Drew & Napier LLC
Lee Pey Woan
Dean and Professor of Law, SMU Yong Pung How School of Law
Yeong Zee Kin
Assistant Chief Executive (Data Innovation and Protection Group), Infocomm Media Development Authority of Singapore (IMDA), Deputy Commissioner, Personal Data Protection Commission (PDPC); and Chief Executive, Singapore Academy of Law (SAL)
Loh Jing Jie
Director, Cyber Youth Singapore Legal, Legal Trainee, Aquinas Law Alliance LLP
Steve Lam
Asean Cybersecurity Leader, Ernst & Young Advisory Pte. Ltd.
Melissa Toh
SAP Practice Partner, Business Consulting, Ernst & Young Advisory Pte. Ltd.
Weijun Zhang
Associate Partner, Technology Consulting, Digital & Emerging Technologies, Ernst & Young Advisory Pte. Ltd.
Joseph Lim
Chief Partnerships Officer, Cyber Youth Singapore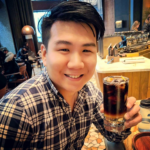 Samuel Teo
Malware Analysis Team Lead
Centre for Strategic Infocomm Technologies (CSIT)
Poh Hui-Li Phyllis
Cyber Security Engineer
Computer Security Lab, DSO National Laboratories
Ken Chin
Host Analyst
SAF C4 Command, Digital and Intelligence Service
Sng Jay Kai
Deputy Chief Executive Officer (Special Projects), Cyber Youth Singapore
OFFICIAL COMMUNICATION PARTNER
Drop us a mail at collab@cyberyouth.sg in order to get involved with future iterations of CYSummit, as well as any other initiatives CYS is a part of.